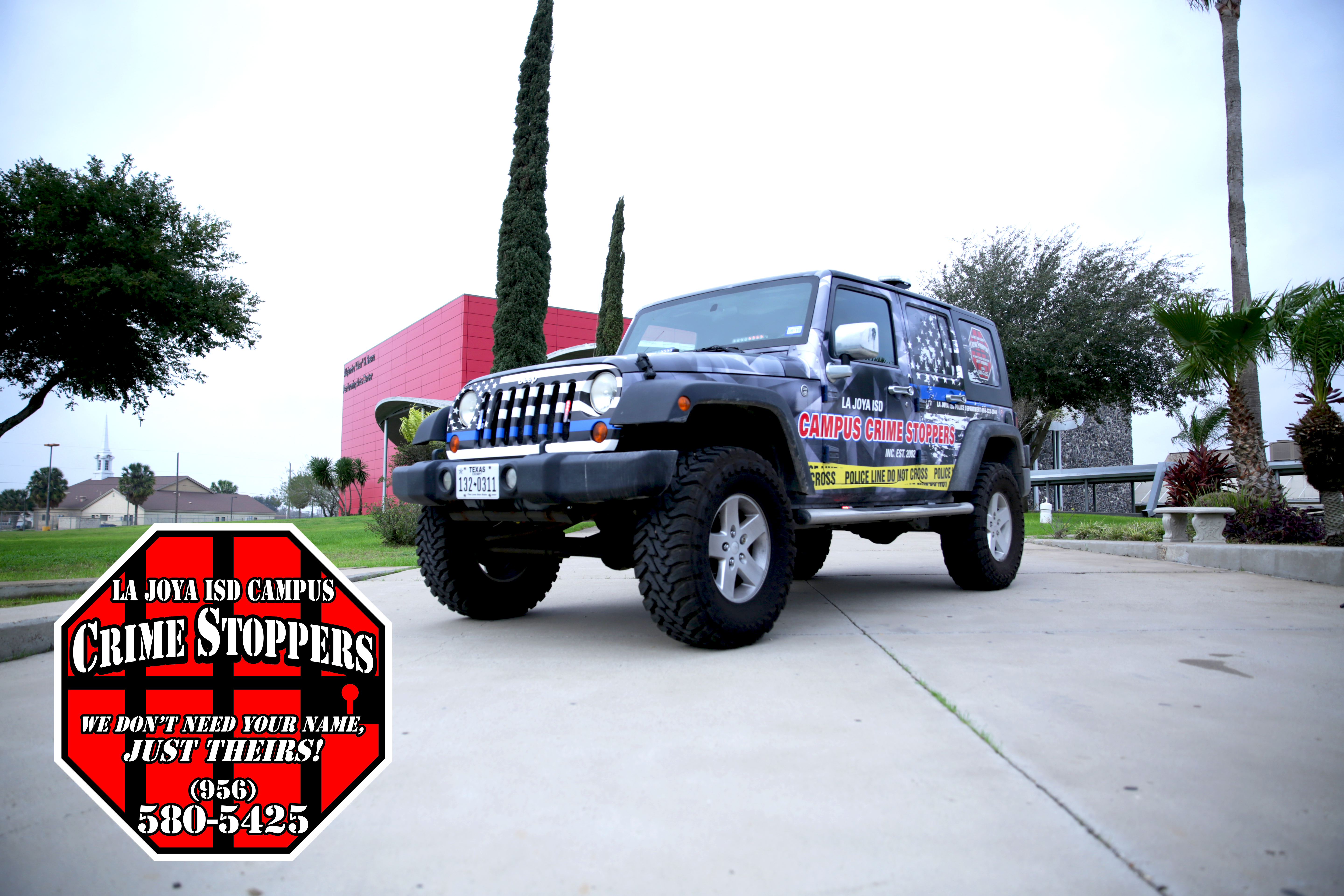 The La Joya I.S.D. Campus Crime Stoppers program was established by the La Joya I.S.D. Police Department on August 28, 2002. It is a program designed to help keep illegal activity including weapons off school campuses.
It works much like a local crime stoppers program. If a student knows of any criminal activity or knows of a student carrying a weapon on campus, he/she can call the hotline number, and report their information anonymously. If their tip leads to an arrest or a recovery of a weapon, they can be eligible for cash reward.
The La Joya I.S.D. Campus Crime Stoppers Board is made up of adults, and students. All board members are dedicated to volunteering their time to the program's success.
Follow us on our Social media Pages on the bottom of the page.
Calls are received at the local Crime Stoppers tips line. This phone is a stand alone instrument which does not provide caller ID, and conversations are not recorded. The Crime Stopper Police Coordinator receiving the information completes the tip information form, makes initial inquiries and then passes the information to the campus/patrol officer.

By guaranteeing a caller's anonymity Crime Stoppers allows the caller to give information in a positive, anonymous atmosphere without the prospect of retribution. By offering cash rewards for information leading to arrests, the program encourages otherwise reluctant callers to provide information.
Officer Luis Salinas, Coordinator
Crime Stoppers Office (956) 323-2040
Fax (956) 580-7095