5th Annual Beards for Blue Santa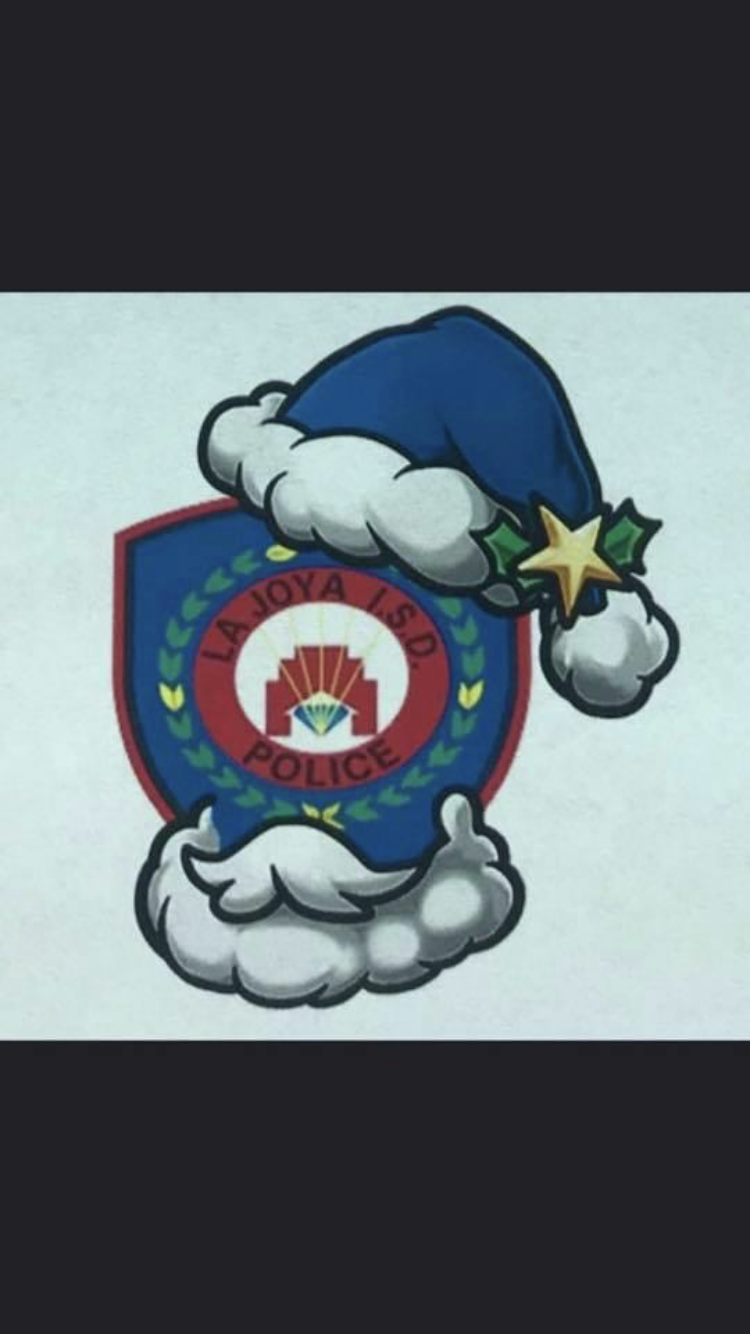 21st Annual Red Ribbon Week Poster Contest Winners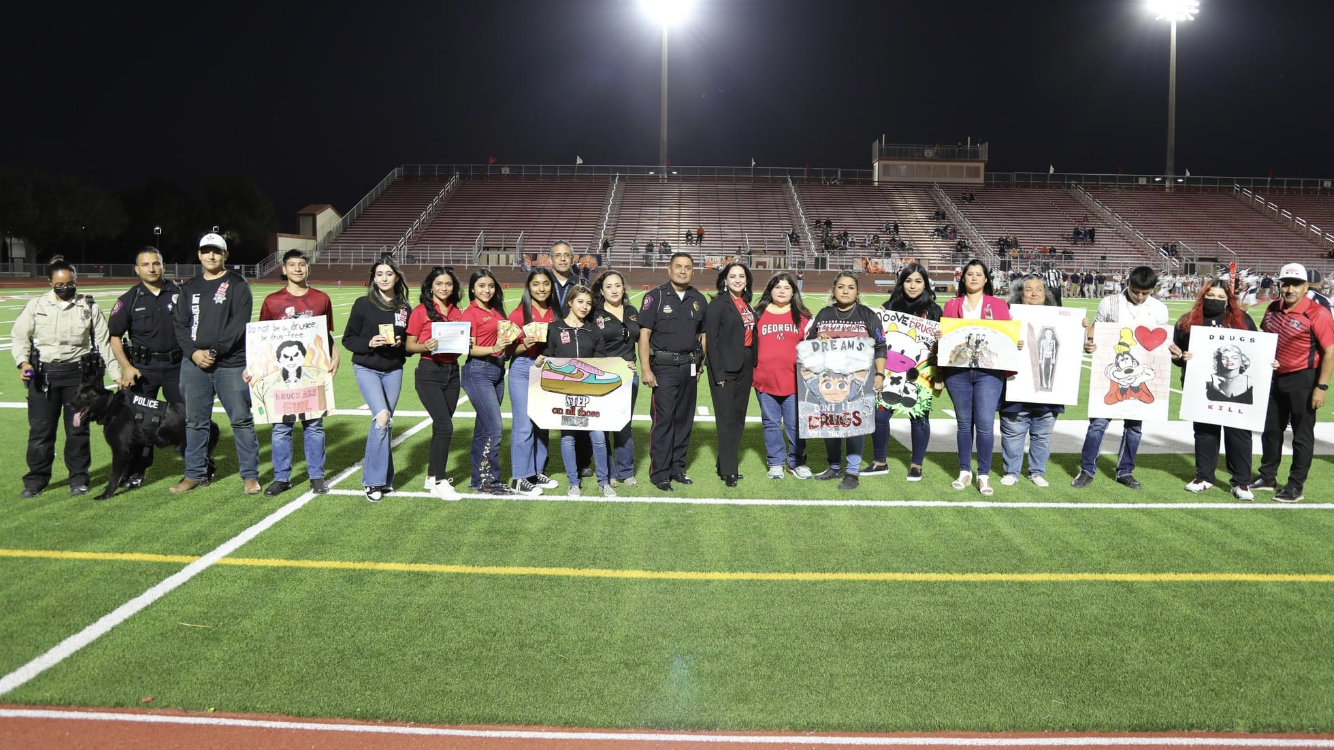 Elementary Campuses - Classroom Poster Contest
This contest is open to all La Joya ISD Elementary Campuses
The poster must be original and must have a Drug Free message
1 Classroom entry per elementary campus
The campus and teacher's name are not to be marked anywhere on the poster
Each school must conduct their own judging and submit only the 1st place winners
1 Winning poster will be selected from each cluster (La Joya Coyotes, Juarez-Lincoln Husky & Palmview Lobos)
Winners will be announced on October 28, 2022
Prize: Pizza Party for winning classroom
Congratulations to all the winners! Until Next Year 2023!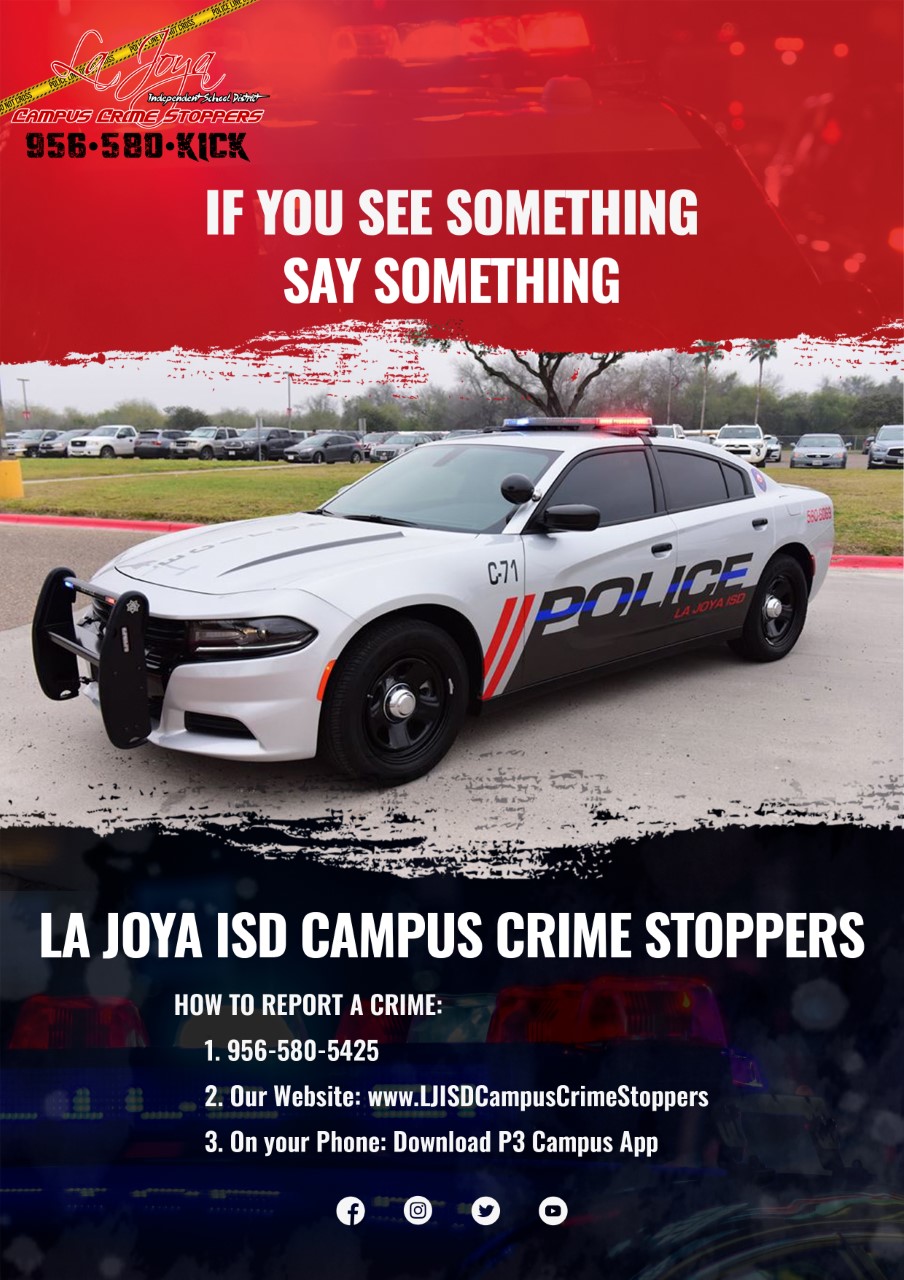 If You See anyone in possession of Illegal Drugs, Weapons, Alcohol, Committing Theft, Assaults, Graffiti, Bullying, on any La Joya ISD school campus or Off Campus
If your tip leads to an Arrest you may be eligible for a Cash Reward!
All Calls will Remain Anonymous
(For any questions call 956-323-2040)