The La Joya ISD Campus Crime Stoppers Program will be hosting the 24th Annual Texas Campus Crime Stoppers Conference in McAllen, Texas February 6-8, 2019!!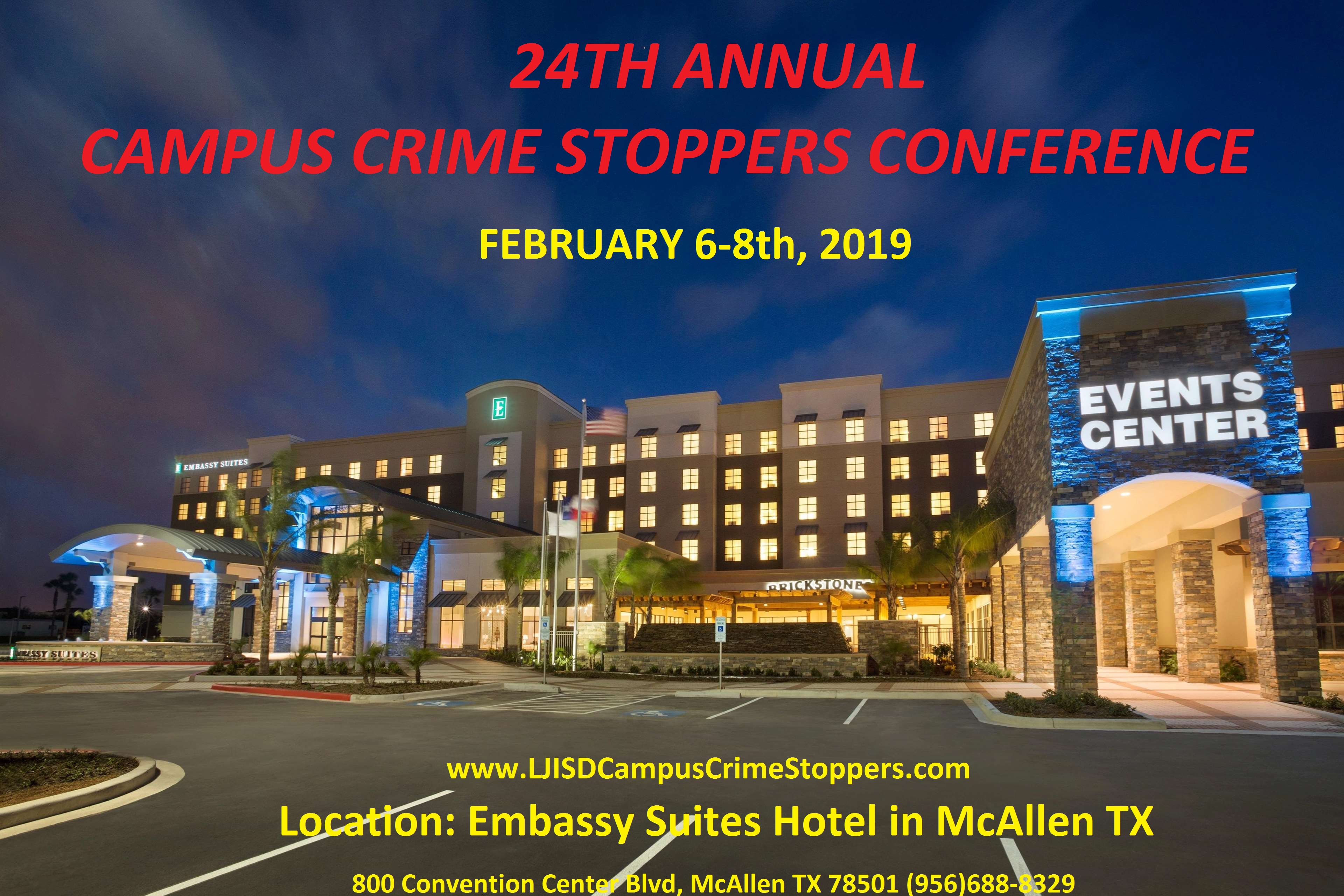 (CLICK HERE) for information on Embassy Suites Hotel location in McAllen TX
Registration NOW OPEN!
Interested in being a Vendor? Contact us!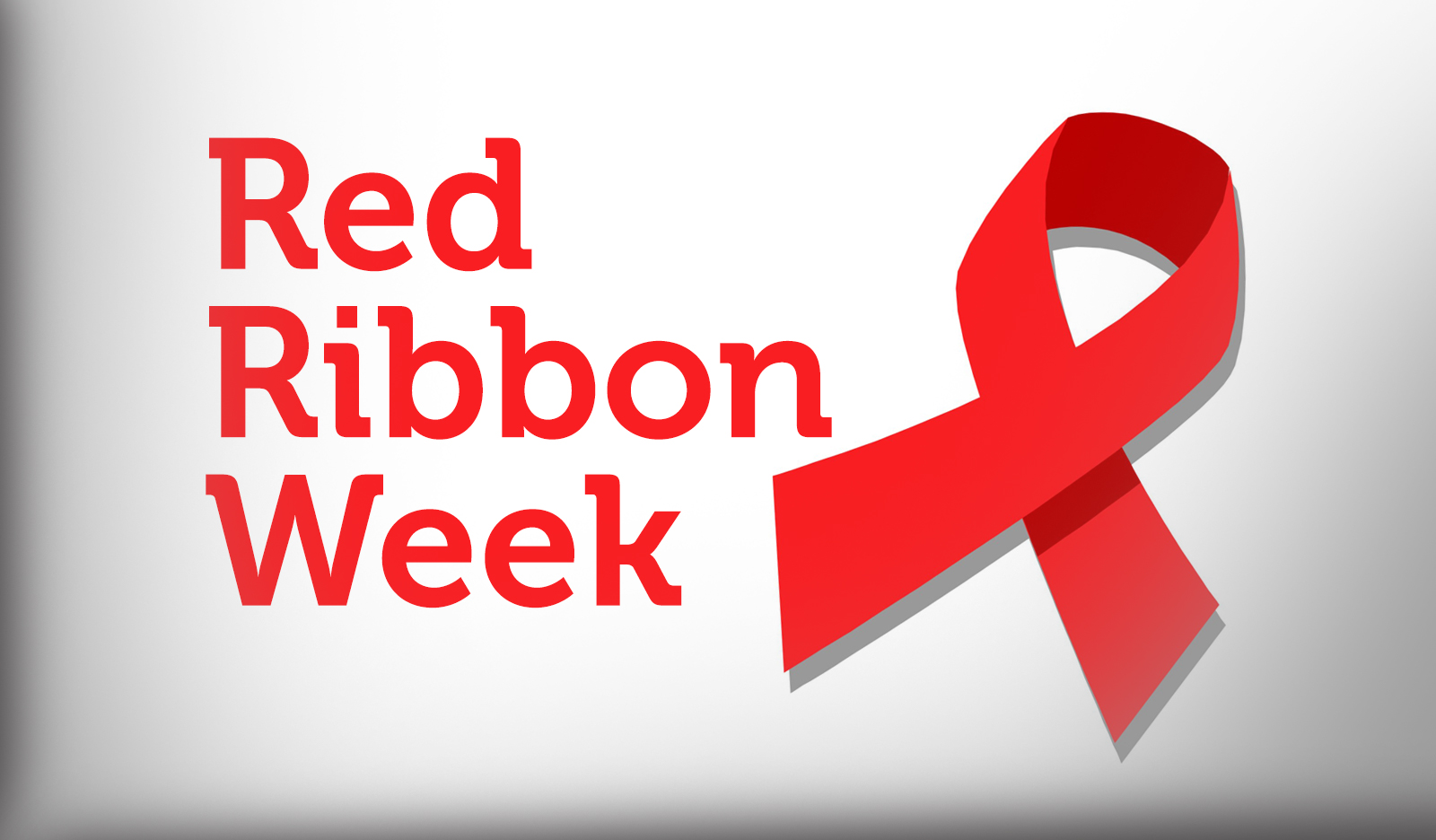 LA JOYA ISD CAMPUS CRIME STOPPERS 17TH ANNUAL RED RIBBON POSTER CONTEST
Each elementary school will provide one entry. It is encouraged that each school hold a poster contest within the school. A school committee should be set up to judge the posters and select the one they want to represent the school. All entries are to be turned in on or before Tuesday October 31st of 2018 before 5:00p.m., at the La Joya ISD Police Department. A committee of judges will select 1st , 2nd , and 3rd place winners. Winners will receive trophies and a bicycle. A plaque will also be awarded to the school for the student who provides the 1st place-winning poster. The three winning posters will be displayed in the lobby of the La Joya ISD Administration Building during Red Ribbon Week. (All posters will be returned after this week).
Presentation of the trophies and bicycles of the three (3) children and their parents will be Friday November 2nd of 2018 at the La Joya Coyotes vs. Rowe football game. The plaque will also be presented at this time to the school's principal.
Poster Contest Rules
1. One entry per school
2. Standard size poster board
3. Only individual work by the student
4. For child's safety, no glass or sharp objects on the poster board
5. Be creative. Use glue, crayons, glitter, paint, markers, etc.
6. In a sealed envelope, write the child's name, age and school he/she is representing
7. Attach the sealed envelope to the back of the poster
Any Questions regarding this contest please contact Investigator J. Gonzalez #332 at (956)323-3040
HERE ARE THE WINNERS!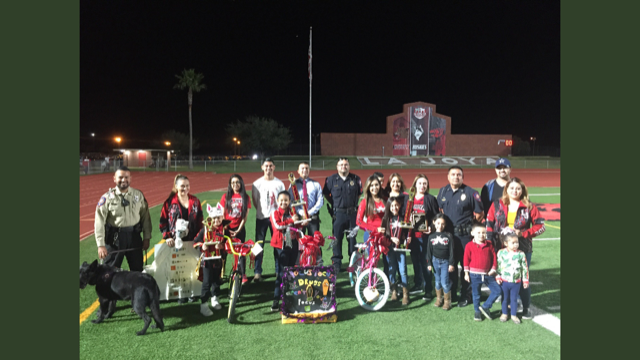 1st Place Winner: Layla Hernandez 2nd grade student from Sam Fordyce Elementary
2nd Place Winner: Evy Escalante 4th grade student from Kika De La Garza Elementary
3rd Place Winner: Ivan Hinojosa 1st grade student form Enrique Camarena Elementary
Pictures of the posters click here: