Taking Home Top Prize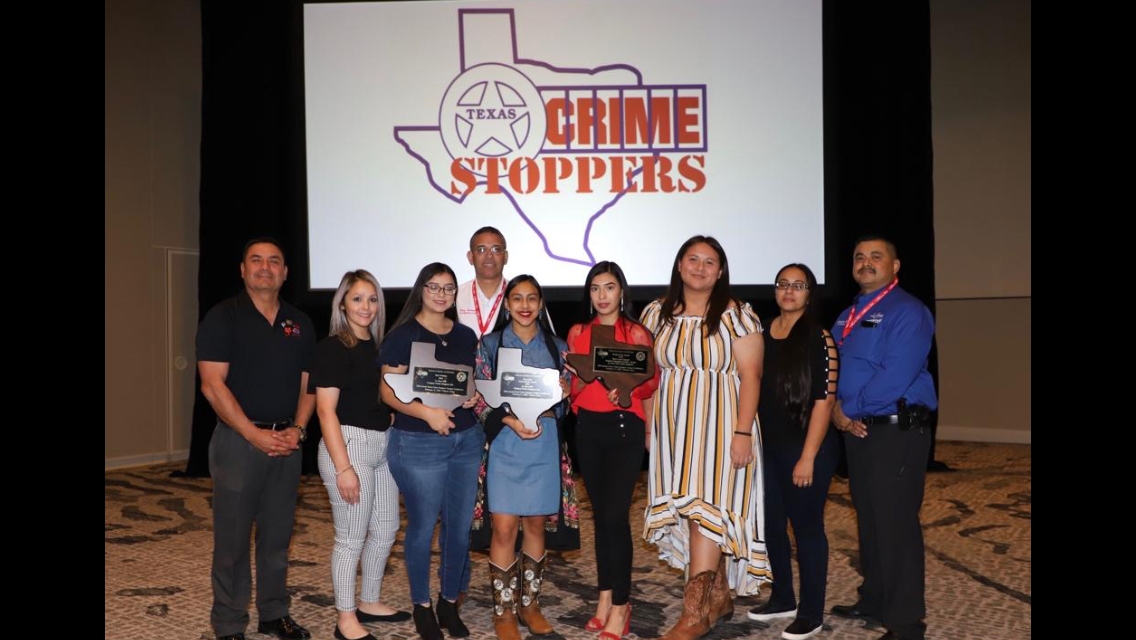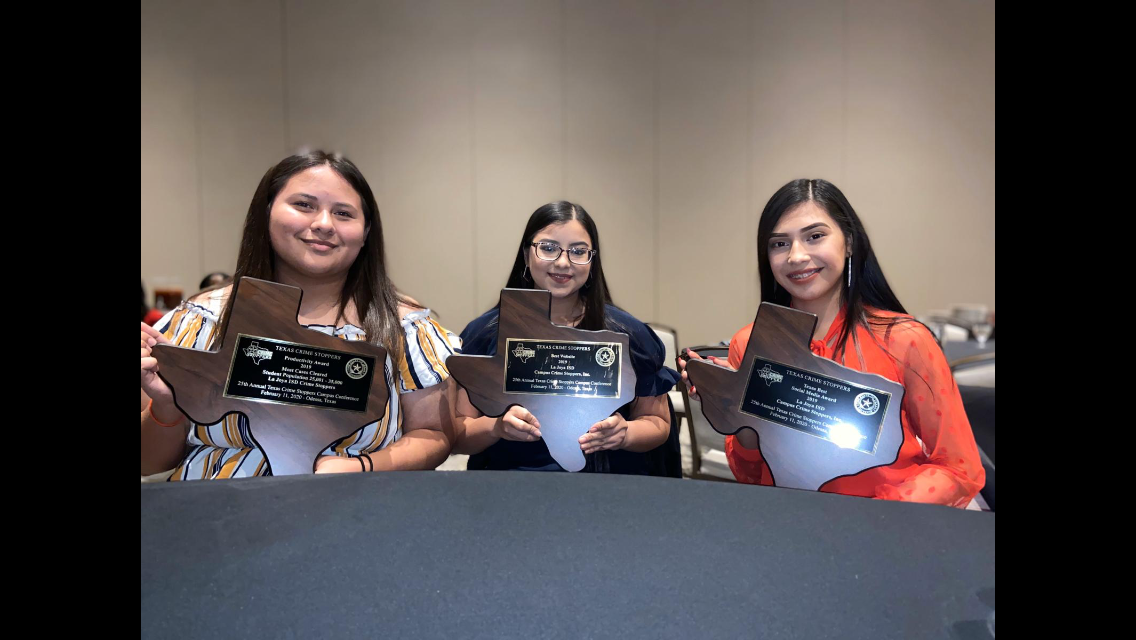 1. Best Website
2. Best Social Media
3. Most Cases Cleared
La Joya ISD Campus Crime Stoppers took home 3 top prizes at the 25th Annual Texas Crime Stoppers Conference in Odessa, Texas. The program used by students to anonymously report tips of crimes in their campuses won 'Best Website Award', 'Best Social Media Award', & 'Most Cases Cleared', Tuesday February 11, 2020.
2nd Annual Beards For Blue Santa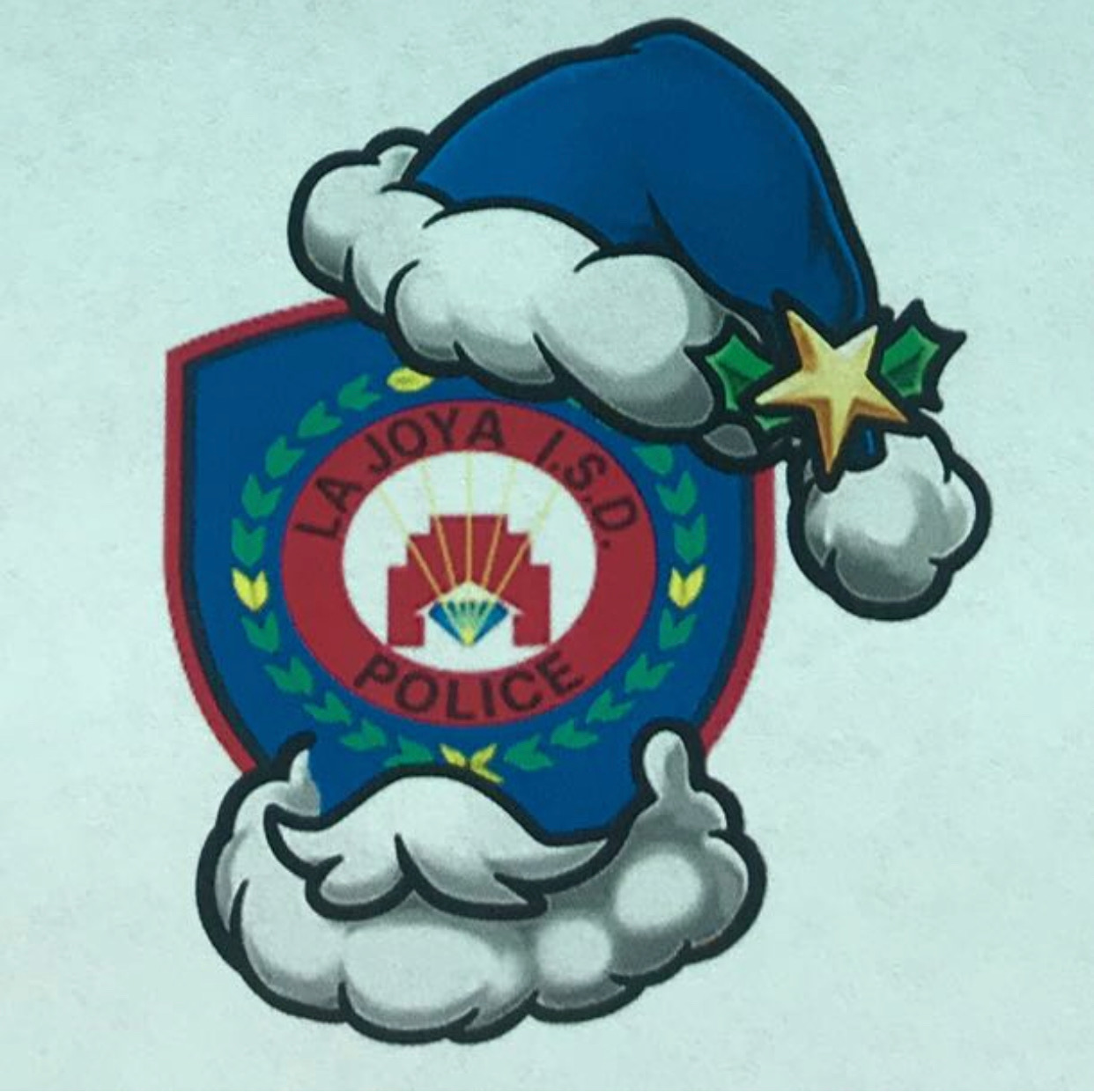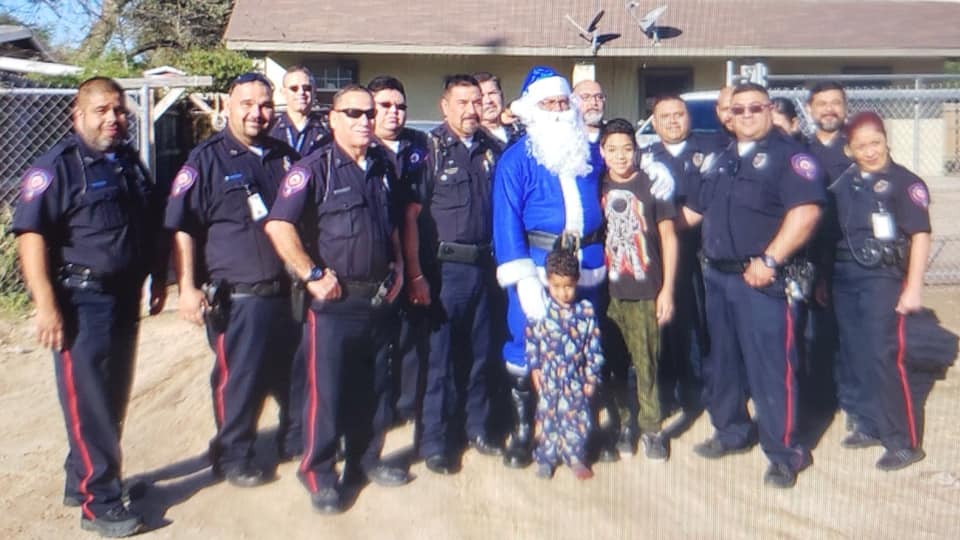 The La Joya ISD Campus Crime Stoppers is helping out with the La Joya ISD Police Department 2nd Annual Operation Beards for Blue Santa. Officers of the police department may voluntarily participate in this program by paying $25 each month starting November and December to grow a beard for male officers and have a pony tail for female officers while on duty. 100% of the proceeds go to buy presents to families in need in our district. For more information (956)323-2040.
MEDIA STORY LINK:
https://www.telemundo40.com/noticias/noticias-destacados/policia-de-la-joya-isd-brinda-alegria-y-regalos-a-familias/2006104/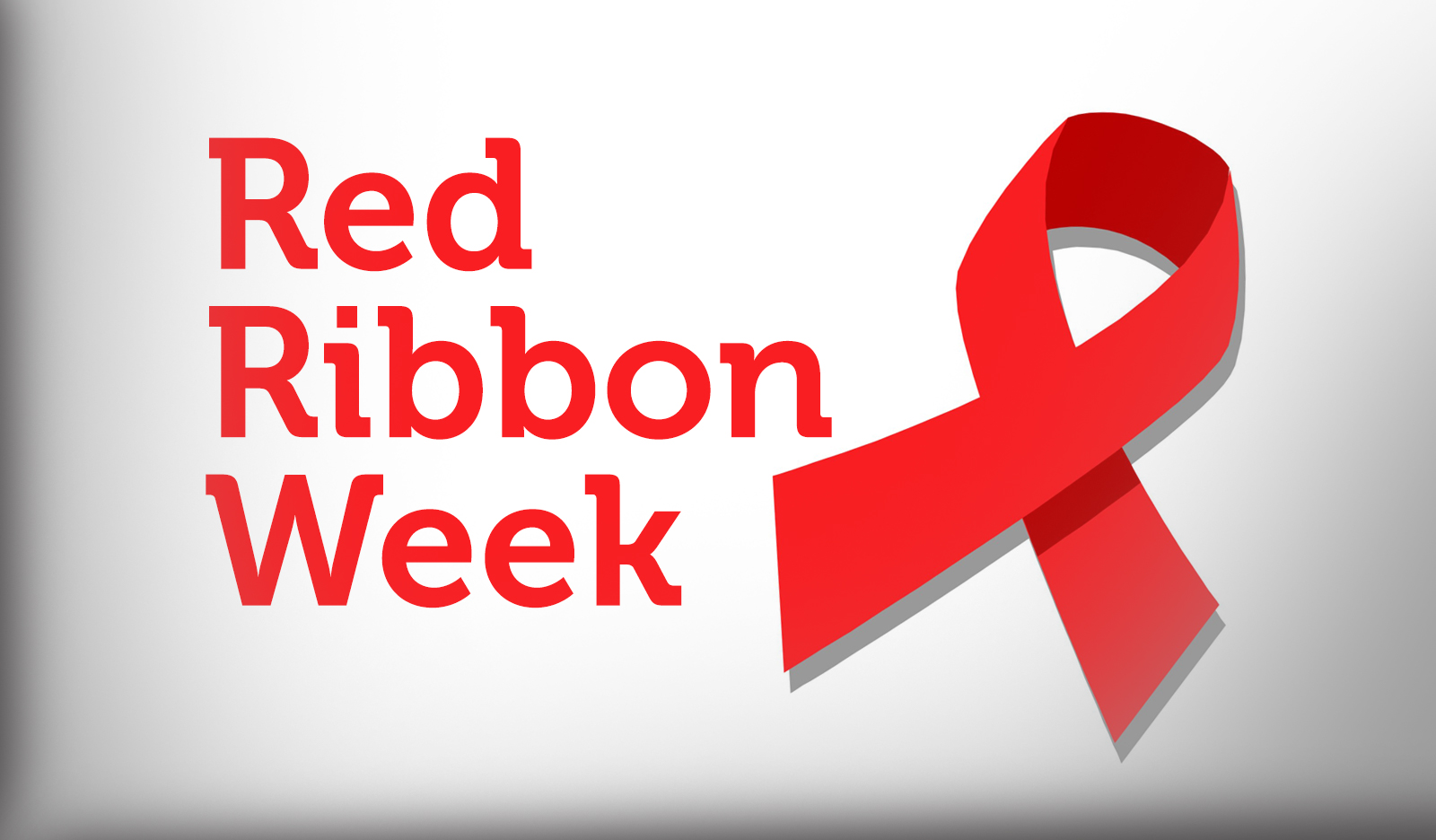 18th Annual Red Ribbon Poster Contest
DEADLINE WEDNESDAY OCTOBER 23, 2019 AT 5:00PM
Each La Joya ISD elementary school will provide one entry if they wish to participate. If it encouraged that each school hold a poster contest within the school. A school committee should set up to judge the posters and select that one they want to represent the school. All entries are to be turned in on or before Wednesday October 23, 2019 before 5:00 pm, at the La Joya ISD Police Department. A committee of judges will select 1st, 2nd, and 3rd place winners. Winners will receive trophies and a bicycle. A plaque will also be awarded to the school for the student who provides the 1st place-willing poster. The three winning posters will be displayed in the lobby of the La Joya ISD Administration building during Red Ribbon Week. (All posters will be returned after the contest is over).
Presentation of the trophies and bicycles of the three (3) children and their parents will be Friday November 1st, 2019 at the Palmview School Lobos VS. Mission Veterans football game. The plaque will also be presented at this time to the school principal.
Poster Contest Rules:
1. One entry per school
2. Standard size Poster Board
3. Only individual work by the student
4. For child's safety, no glass or sharp objects on the poster board
5. Be creative. Use glue, crayons, glitter, paint, markers, etc.
6. In a sealed envelope, write the child's name, age and school he/she is representing
7. Attach the sealed envelope to the back of the poster.
For information contact La Joya ISD Investigator J. Gonzalez #332 at 956-323-2040
HERE ARE THE WINNERS!
1ST Place: Mia Lopez (5th Grader from Tabasco Elementary)
2nd Place: Dominique Alfaro (1st Grader from Camarena Elementary)
3rd Place: Kenneth James Beas ( 3rd Grader from Sam Fordyce Elementary)
La Joya ISD Campus Crime Stoppers Red Ribbon Week Presentations
Certain schools in the La Joya ISD district request a police officer or a K9 Request officer to do presentations for their students.
We would like to thank the following schools that allowed us to talk about Red Ribbon Week and the dangers of drugs in our society:
Rosendo Benavides Elementary
Tabasco Elementary
Domingo Trevino Middle School
Sam Fordyce Elementary
Dr. Javier Saenz Middle School
Emiliano Zapata Elementary
Corina Pena Elementary
John F. Kennedy Elementary
Ann Richards Middle School
Dr. Palmira Mendiola Elementary
Juarez Lincoln High School
Elodia Chapa Elementary
Henry Gonzalez Elementary
Leo J. Leo Elementary
Patricio Perez Elementary
Narciso Cavazos Elementary
La Joya High School
Jose De Escandon Elementary
La Joya West Academy
Head Start Palmview #2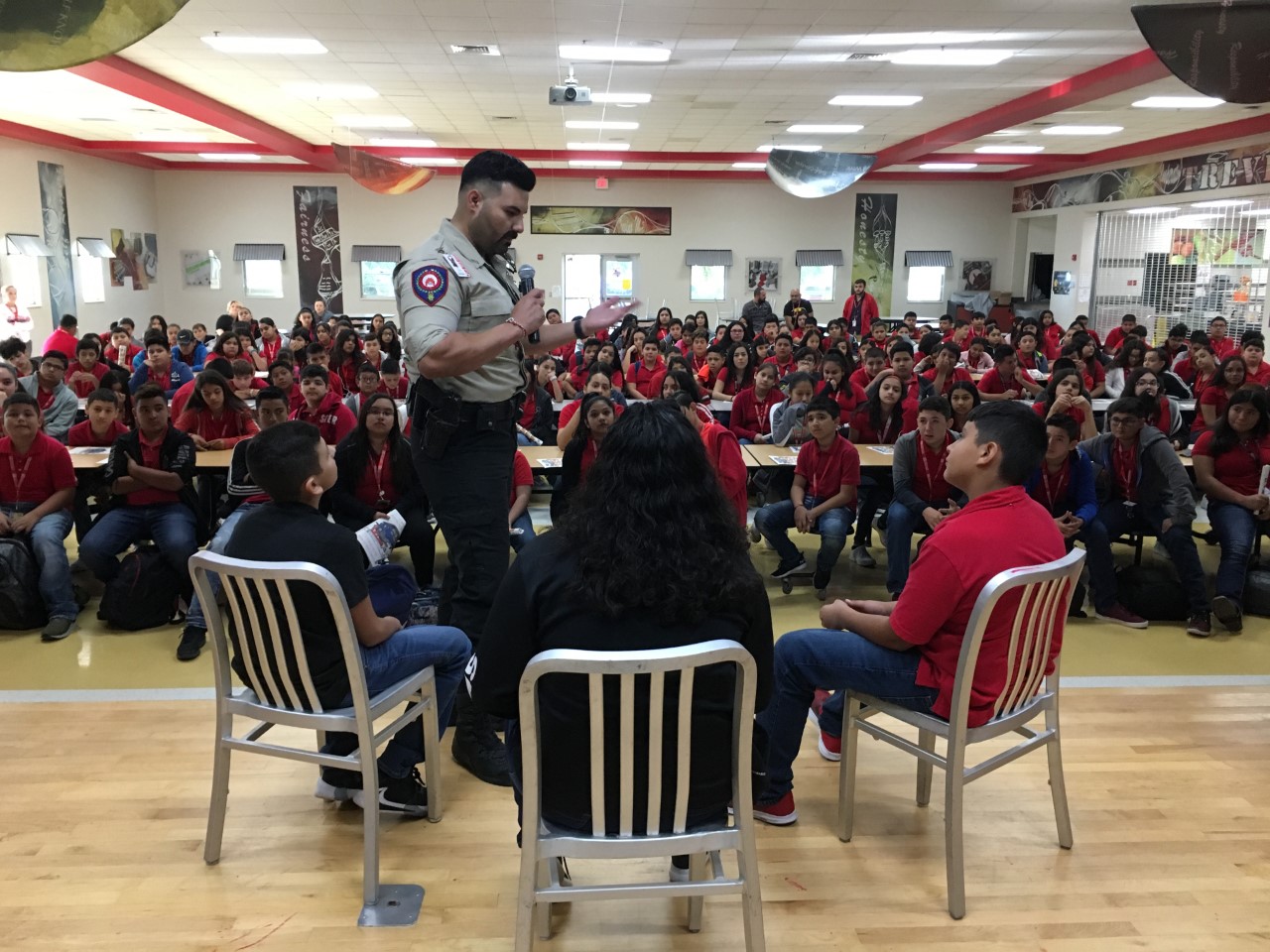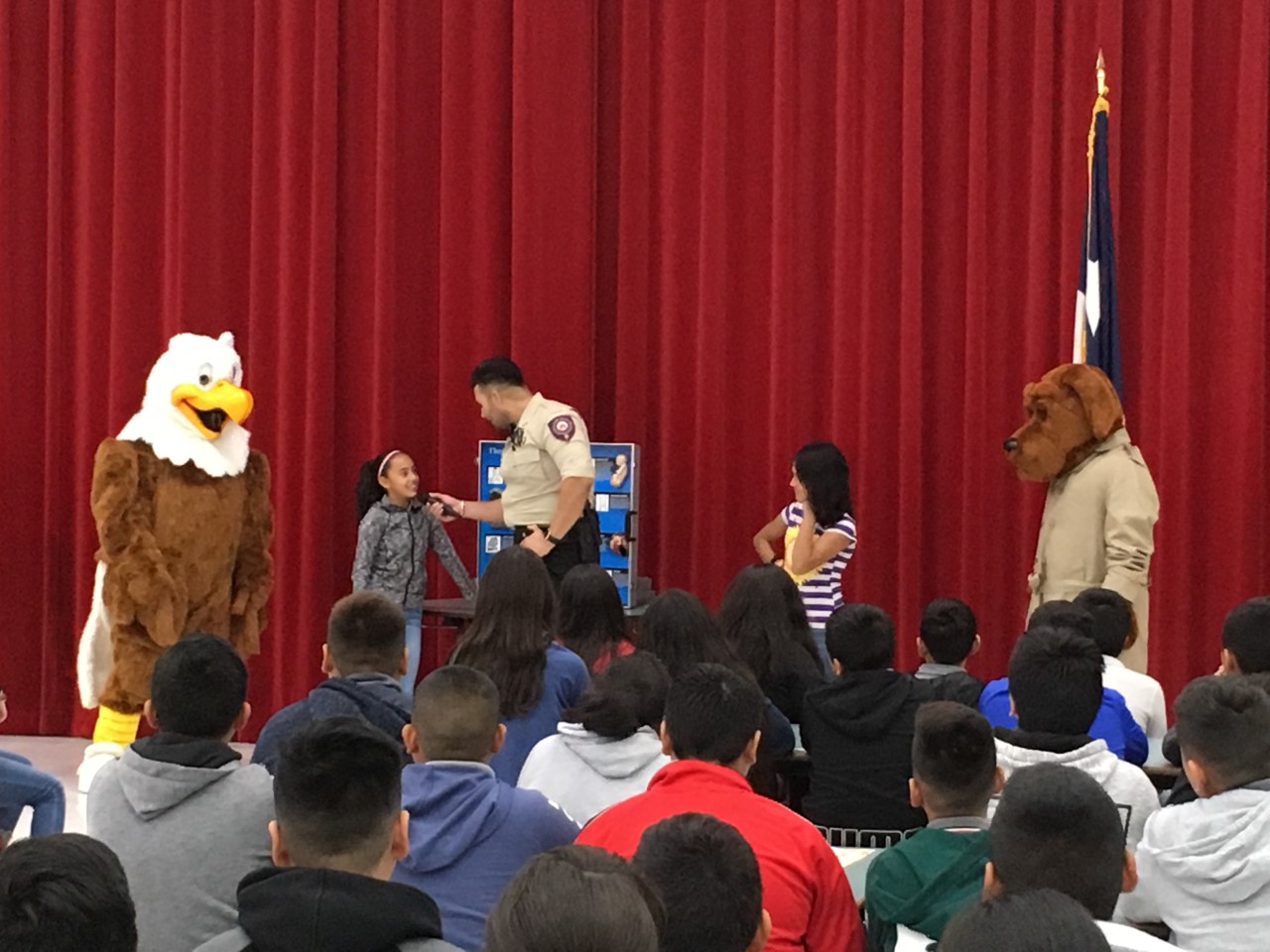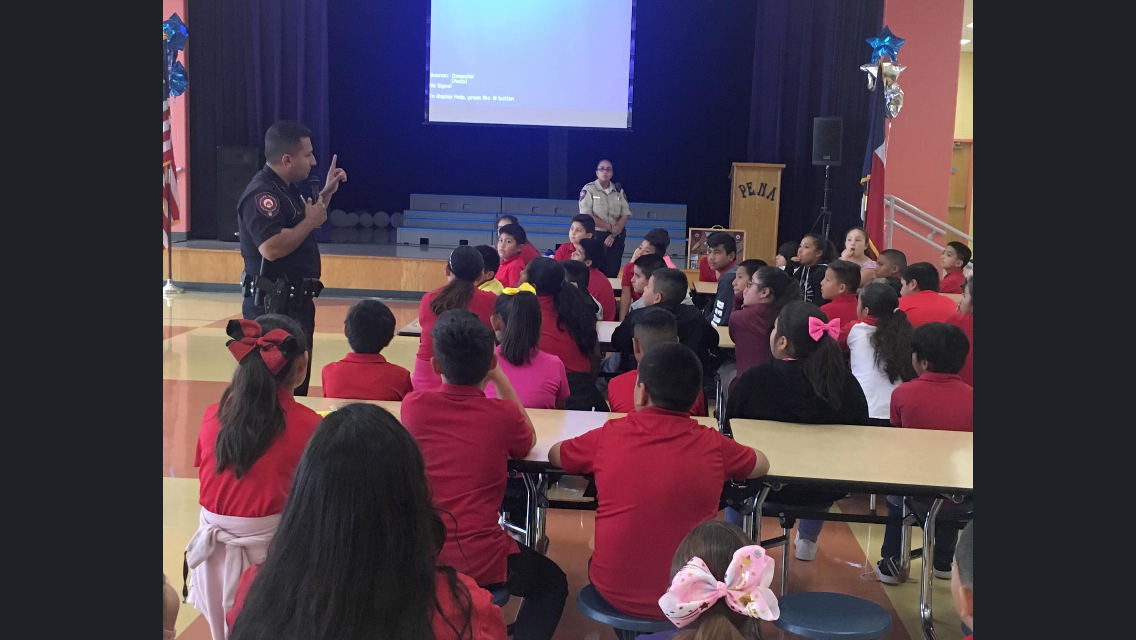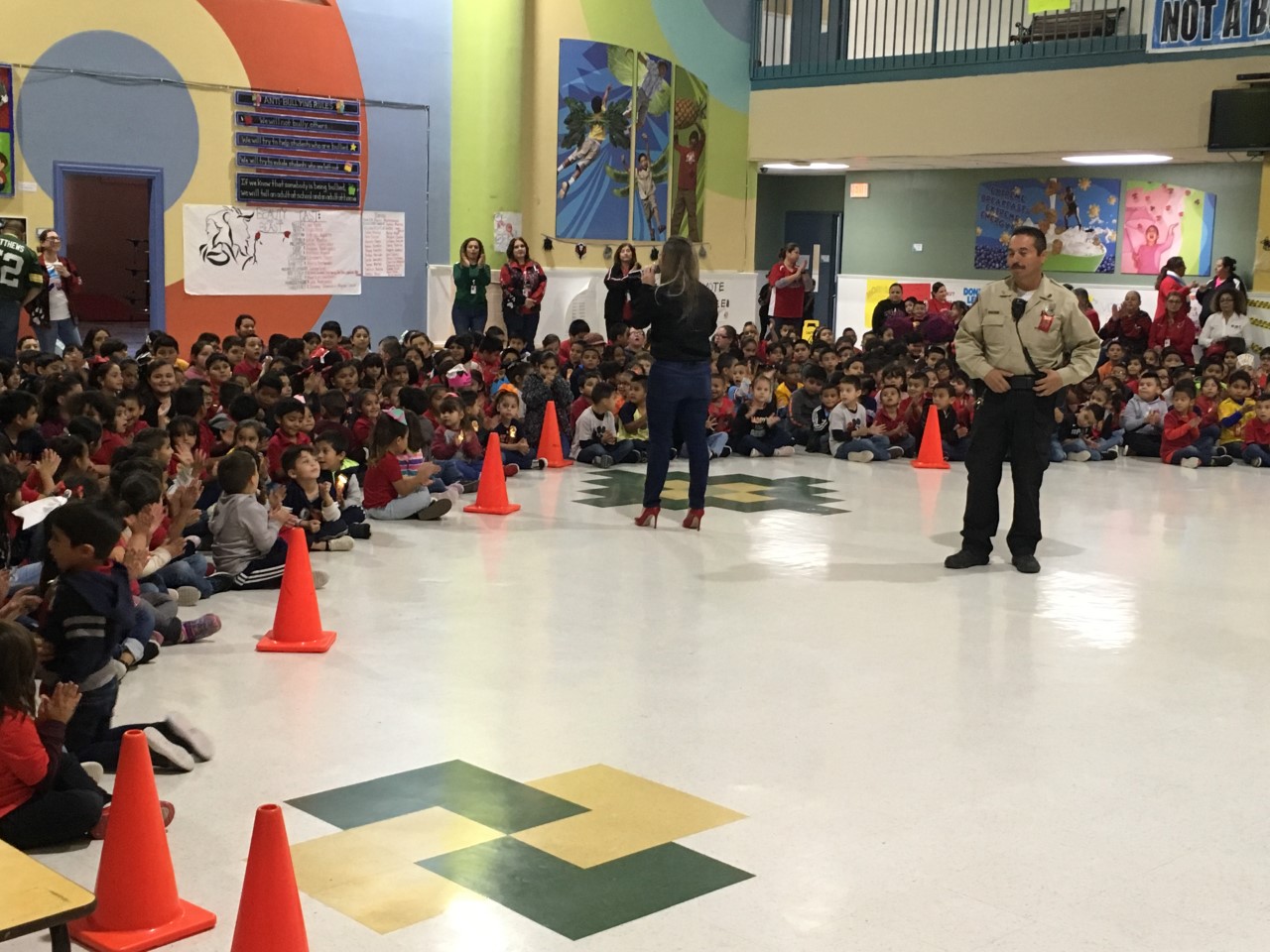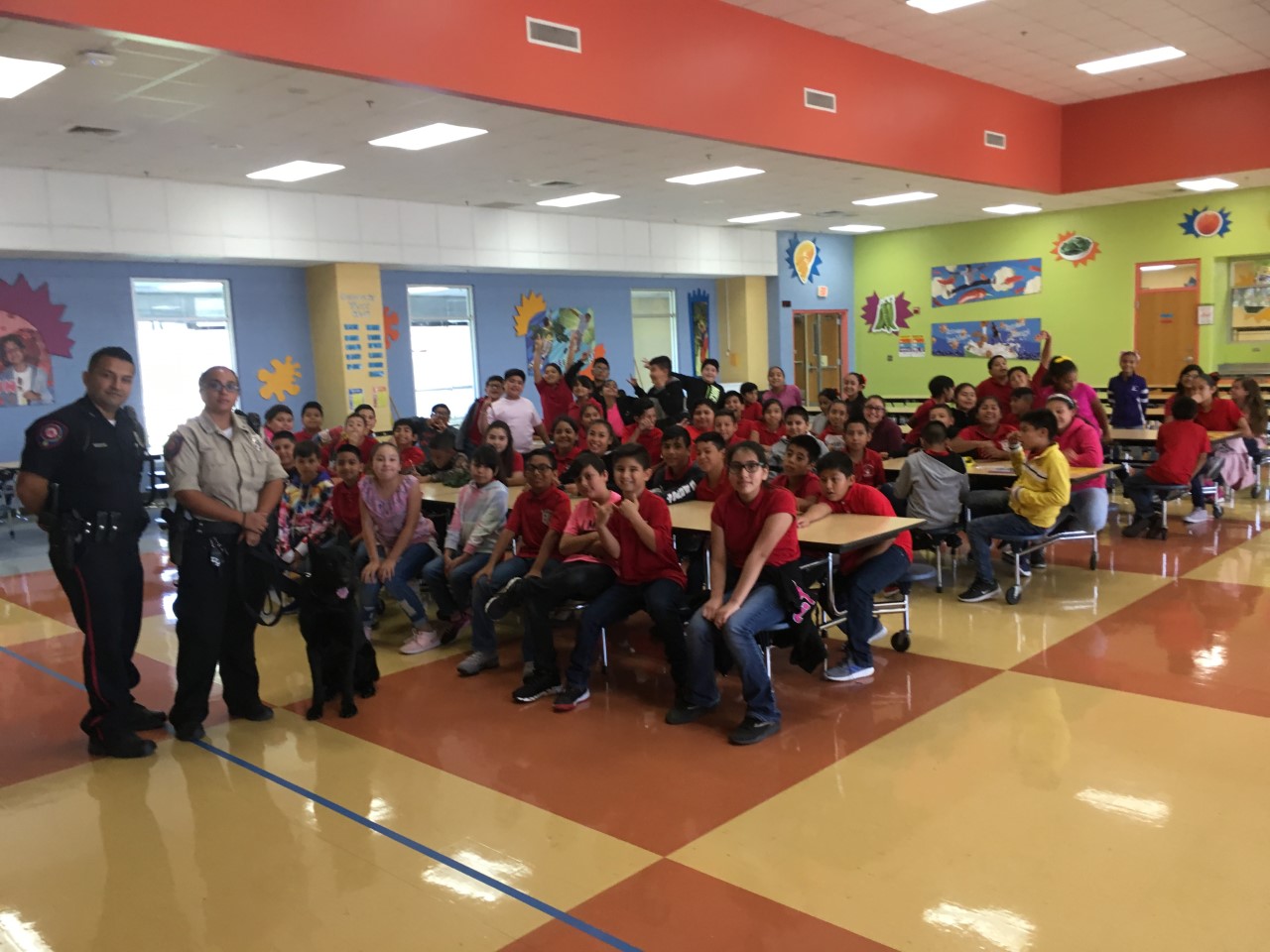 BUSTIN' FOR BADGES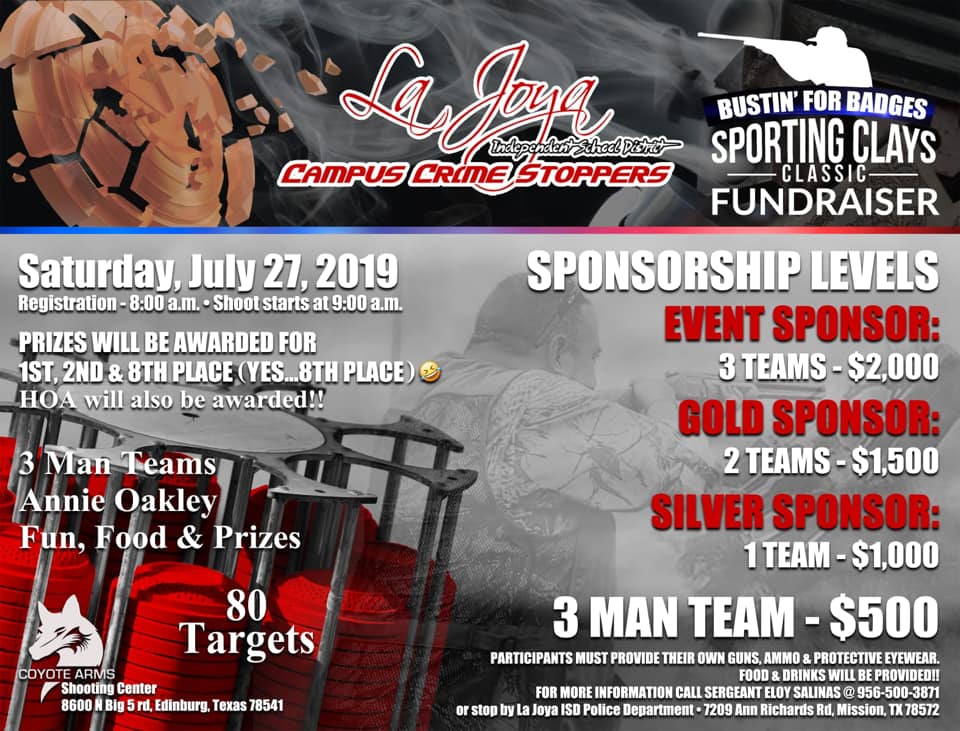 HERE ARE THE WINNERS!