20th Annual Red Ribbon Poster Contest
DEADLINE WEDNESDAY OCTOBER 27, 2021 AT 5:00PM
Each La Joya ISD elementary school and middle school will provide one entry if they wish to participate. If it encouraged that each school hold a poster contest within the school. A school committee should set up to judge the posters and select that one they want to represent the school. All entries are to be turned in on or before Wednesday October 30, 2020 before 5:00 pm, at the La Joya ISD Police Department. A committee of judges will select 1st, 2nd, and 3rd place winners. Winners will receive trophies and a bicycle. A plaque will also be awarded to the school for the student who provides the 1st place-willing poster.
Presentation of the trophies and bicycles of the three (3) children and their parents will be Friday October 29th, 2021 The plaque will also be presented at this time to the school principal.
Poster Contest Rules:
1. One entry per school
2. Standard size Poster Board
3. Only individual work by the student
4. For child's safety, no glass or sharp objects on the poster board
5. Be creative. Use glue, crayons, glitter, paint, markers, etc.
6. In a sealed envelope, write the child's name, age and school he/she is representing
7. Attach the sealed envelope to the back of the poster.
For information contact La Joya ISD Officer L. Salinas #351 at 956-323-2059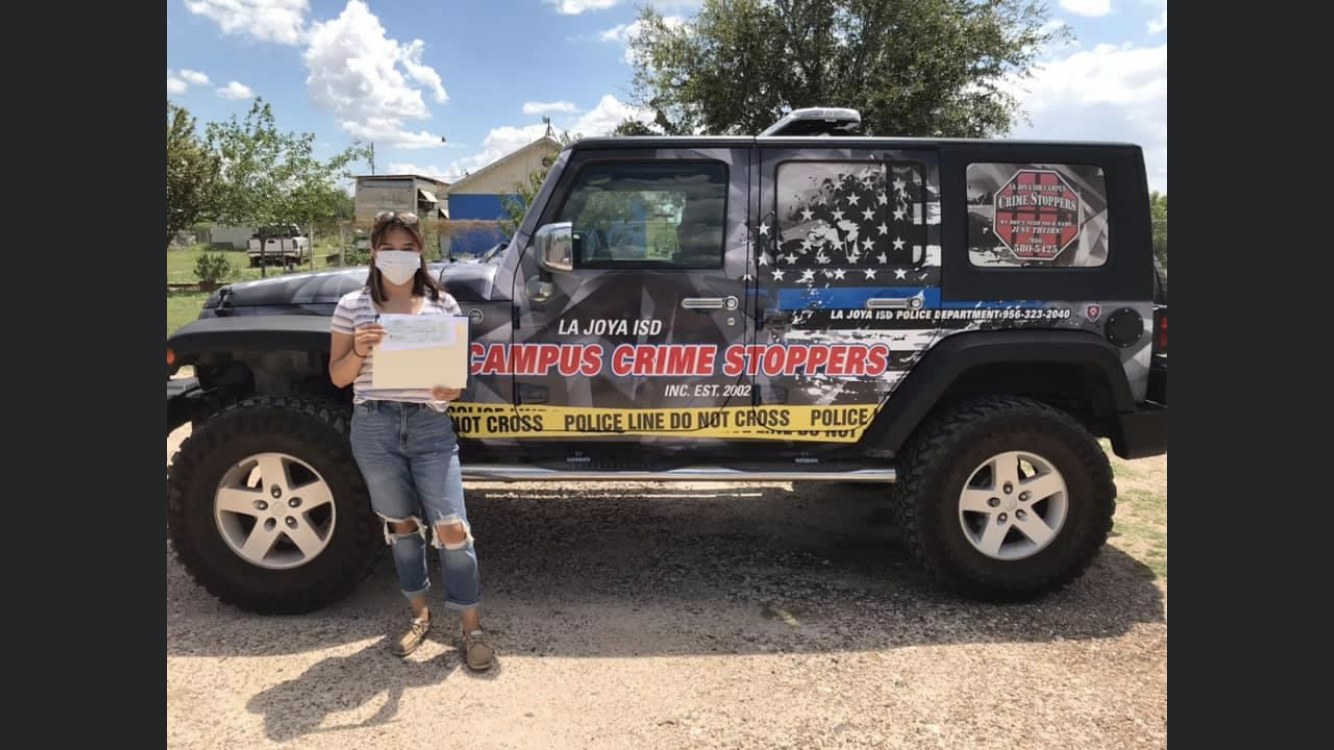 La Joya High School Senior Samantha Barrientos Received an $1,000 College Scholarship for her continued path in College at South Texas College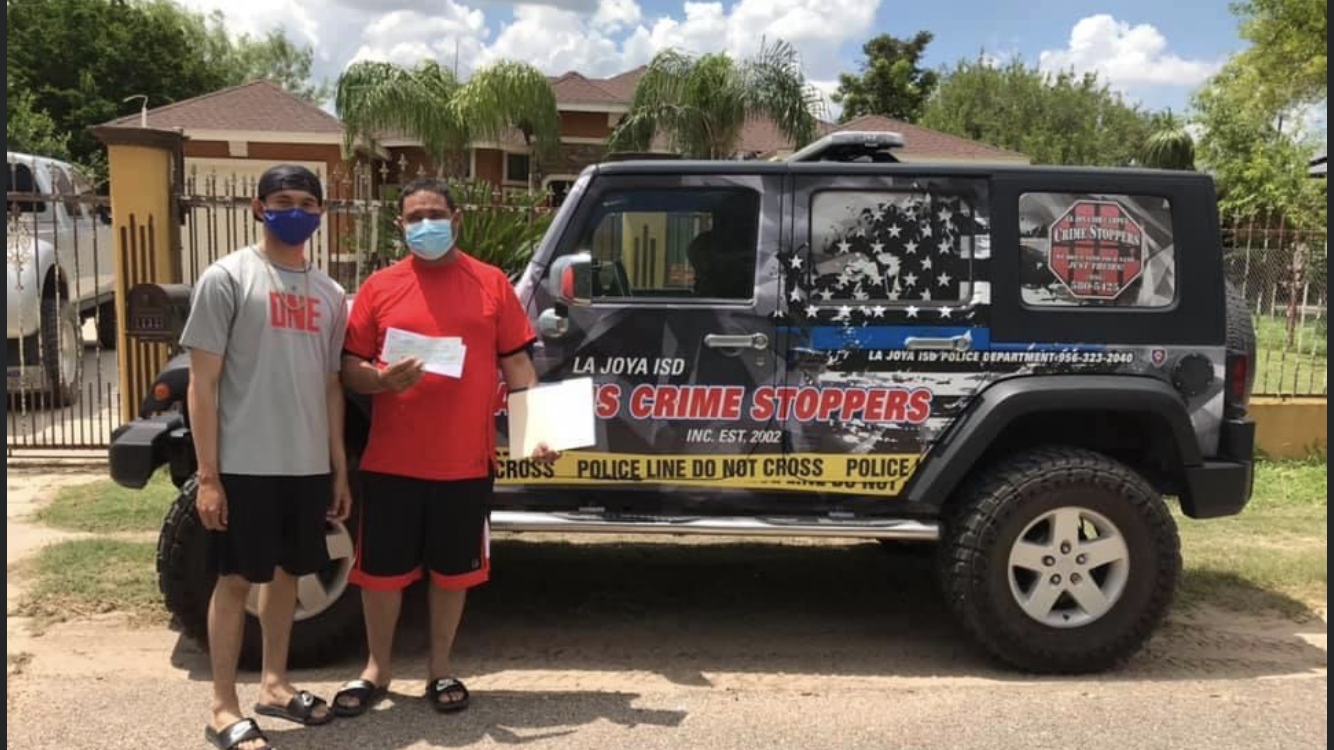 Thelma Salinas Early College student Genaro Montoya received $1,000 College Scholarship for his continued college path at Texas A&M Kingsville